Virtual Event
Treating Trauma in Addiction
Virtual Event
February 19, 2021
@
9:00 am
–
11:00 am
Treating Trauma in Addiction
Presented by The Augustine Recovery Center
Emily Foster, RCSWI, MSW, MCAP
and Jackie Werboff, MA, LMHC
WORKSHOP OVERVIEW
This training will explore varied types of trauma including developmental, shock and complex trauma, as well as the impact of intergenerational trauma. Presenters will provide a practical toolbox for professional intervention strategies such as Neurofeedback, EMDR, NARM, Seeking Safety and Shame Resilience, as well as Experiential, Creative Expression and Narrative Therapy Assignments. Presenters will provide a framework for understanding and supporting Post Traumatic Growth.
WORKSHOP OBJECTIVES
At the conclusion of this training, participants will be able to:
differentiate between developmental, shock and complex trauma
identify the significance of intergenerational trauma
understand interventions and treatment for different types of trauma
understand post-traumatic growth
WORKSHOP SCHEDULE
9:00 am – 11:00 am Treating Trauma in Addiction
We have applied to the NC Substance Abuse
Professional Practice Board (NCSAPPB) for
approval of 2 substance abuse specific credits.
About the Presenters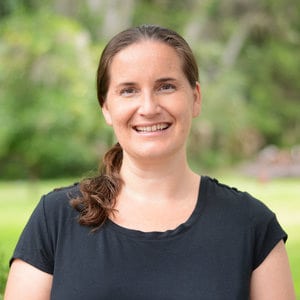 Emily is the Assistant Clinical Director for The Augustine Recovery Center. She completed her Master's Degree in Social Work at the University of Central Florida. She has over 16 years of experience across a variety of settings, including residential and therapeutic communities in both the private and non-profit sectors. Emily has specialized in addiction since 2012, and she combines both life experience and education to help clients with substance use disorders and trauma. She is a MCAP (Masters Certified Addiction Professional), and an ICADC (Internationally Certified Alcohol and Drug Counselor). She received her CTT (Certified Trauma Therapist) through Judy Crane in 2018 and is trained in Eye Movement Desensitization and Reprocessing (EMDR). She completed her neurofeedback training through The EEG Institute in Woodland Hills, California.
Emily has worked with The Augustine for four years providing therapeutic services, utilization review and neurofeedback. She enjoys the family feel that The Augustine provides and loves that the staff does their own work, whether it be through 12 step programs, health and wellness, or completing their own trauma work. She loves helping clients to change their lives one day at a time. "It is through doing my own recovery and trauma work that I am able to emphasize with others and guide them on their own journey."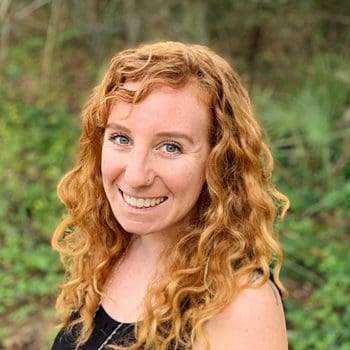 Jackie is a dynamic and team-oriented therapist dedicated to establishing solid therapeutic relationships through an integrative approach to whole-person wellness and healing. Jackie is a Licensed Mental Health Counselor (LMHC) in the state of Florida and holds a Master of Arts Degree in Counseling Psychology from Bastyr University in Seattle, WA. Jackie works as a Primary Therapist at The Augustine Recovery Center, serving an all-male residential population for substance abuse treatment and trauma recovery.
The Augustine Recovery Center is a 90 day minimum, all-male residential treatment center. Nestled on eight acres of pristine, waterside land in St. John's County, The Augustine Recovery Center provides a haven for those struggling from addiction to experience a transformation and step into a life of purpose and responsibility. The Augustine Recovery Center doesn't just offer a place of recovery, but instead teaches its residents how to become fully realized, authentic, honest people with the life skills to achieve success and sobriety.
Jackie is trained and certified as a NeuroAffective Relational Model (NARM) Therapist and Eye Movement Desensitization and Reprocess (EMDR) Therapist; she is also trained in Dialectical Behavior Therapy (DBT). Jackie strives to not take herself too seriously, meeting clients with an approachable, down to earth and gentle demeanor. Jackie is not interested in being viewed as an expert with all the answers. Instead, she views herself as a fellow traveler, honored to walk alongside her clients on their journey. Jackie values her clients' authenticity and emotional vulnerability, and in turn attempts to embody and model these values herself.