Virtual Event
Workshop | A Practical View of Long-term Effects and Recovery Outcomes for Individuals with Methamphetamine Abuse and Dependence
Virtual Event
September 18, 2020
@
9:00 am
–
11:00 am
A Practical View of Long-term Effects and Recovery Outcomes for Individuals with Methamphetamine Abuse and Dependence
Presented By Willingway
John Williamson, CAC II
WORKSHOP OVERVIEW
This workshop is a framework to identify, better understand, and provide effective behavioral treatment for people struggling with methamphetamine addiction. The discussion will include information about how long-term meth use affects behavior and thought patterns. We will also examine components of effective treatment, both in terms of what is effective and expectations about time. The workshop is led by John Williamson who has extensive experience in treating methamphetamine addiction.
WORKSHOP GOALS AND OBJECTIVES
Goals:
Participants will gain a better understanding how individuals using methamphetamine over an extended period are affected in intellectual functioning and behavior. Additionally, participants will gain a better understanding of what effective treatment for these individuals consists of, both in time and components.
Objectives:
Examine the diagnostic criteria for Substance Use Disorder, and how these manifest in the methamphetamine user.
Explore how typical process addictions (i.e. sex, gambling, and hoarding) are common with these individuals
Discuss other common substances that are often used with methamphetamine to enhance or regulate the experience
Review some of the components of effective treatment for these individuals
WORKSHOP SCHEDULE
9:00 AM – 11:00 AM – "A Practical View of Long-term Effects and Recovery Outcomes for Individuals with Methamphetamine Abuse and Dependence"
We have applied to the NC Substance Abuse
Professional Practice Board (NCSAPPB) for
approval of 2 substance abuse specific credits.
About the Presenter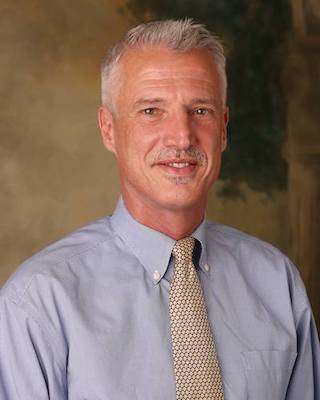 John Williamson began his career in substance abuse counseling in 2005 at West Midtown Medical Group in New York City, where he was employed as a Methadone Counselor. During this time, he was also employed as a Substance Abuse Counselor at Freedom Institute responsible for the evening Intensive Outpatient Program for adults. He also worked with adolescents and young adults who attended outpatient services there.
John came to Willingway as an Inpatient Addiction Counselor in 2010. Additionally, John managed Willingway's Extended Treatment Program for men from 2011 until 2017. In the spring of 2017, he was promoted to the Executive Director of Extended Treatment Services, where he managed both the Men's and Women's Extended Treatment Programs. He served in this capacity until January of 2020, when he became an Outreach Coordinator for Willingway on a national basis.
Prior to a career in substance abuse counseling, John worked as a Recreation Therapist for the SC Department of Mental Health and Charter Rivers Hospital in Columbia, SC. He has experience working with child & adolescent, chronic care, acute care, geriatric, and forensic populations.