Virtual Event
Workshop | Clinical Applications in Extended Care of Substance Use Disorders
Virtual Event
August 28, 2020
@
10:00 am
–
12:00 pm
Clinical Applications in Extended Care of Substance Use Disorders
Presented By Pavillon
Brian Coon, MA, LCAS, CCS, MAC
WORKSHOP OVERVIEW
As a chronic, relapsing disorder, addiction patients vary in their clinical picture when presenting for care. Some people are treatment and recovery naïve, while others have a large and beneficial accumulation of information and skills concerning addiction disease management and recovery management. Yet some of those persons have life histories containing long patterns of various episodes of remission, return to symptoms, and recovery – with a long, slow spiral of deterioration in spite of their personal strengths and recovery capital. This presentation will differentiate those that could benefit from the Extended Care phase of residential treatment from the general SUD population, and the major methods of this kind of care will be described.
WORKSHOP OBJECTIVES
Identify the clinical characteristics of SUD patients that would benefit from adding an Extended Care phase of treatment:

following their first primary treatment, or
as the major emphasis of a later episode of care.

Define the clinical goal of the Extended Care focused treatment model.
Name and describe the major clinical targets of Extended Care.
Name and describe the major clinical methods of Extended Care.
WORKSHOP SCHEDULE
10:00 AM – 12:00 Noon – "Clinical Applications in Extended Care of Substance Use Disorders"
We have applied to the NC Substance Abuse
Professional Practice Board (NCSAPPB) for
approval of 2 substance abuse specific credits.
About the Presenter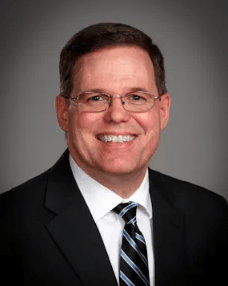 Brian is Pavillon's Director of Clinical Programs. His duties include direction of the evaluation and treatment of the medical, legal, and other professionals served at Pavillon, development of organization-wide clinical programing, clinical staff education, internal and external training, outcome evaluation, research and publication. Brian leads pre-admission clinical coordination and approval for admissions to Pavillon's residential programs. Additionally, Brian is responsible for development and integration of the use of technology within Pavillon's clinical services.
He received both his undergraduate degree in psychology and his master's degree in community-clinical psychology from Bradley University in Peoria, Illinois. He began his full-time clinical work during his graduate internship in 1988. Since that time, he has worked in addressing co-occurring substance use and mental health disorders in roles ranging from clinician to clinical supervisor and manager of multiple treatment programs. He is a Licensed Clinical Addictions Specialist, Certified Clinical Supervisor, and nationally credentialed as a Master Addiction Counselor. His clinical background is in cognitive-behavioral psychology and evidence-based treatment of co-occurring disorders in various residential and outpatient modalities and levels of care.