Virtual Event
Workshop | Skills, Not Pills – The Case for DBT Skills in Adolescent Treatment for Substance Use
Virtual Event
April 16, 2021
@
9:00 am
–
11:00 am
Skills, Not Pills—The Case for DBT Skills in Adolescent Treatment for Substance Use
Presented By Red Oak Recovery
Kurt Arsenault, LCSW and Shane Phillips, LCSW, LCAS, CCS
WORKSHOP OVERVIEW
This workshop will make a case for the value of DBT skills in the treatment of adolescents with substance use disorders while also offering participants concrete tools for using these skills in their practice. The presenters will provide a brief introduction to DBT as a treatment modality and then review the available evidence for its use in treating people with substance use disorders. While DBT and DBT-S (adaptation for people with substance use disorders) have not been tested with the same rigor among adolescents with substance use disorders, it has been deemed promising for this population due to its effectiveness with other clinical populations.
Both presenters have experience teaching DBT skills in clinical practice with adolescents with substance use problems, and during this workshop they will highlight specific skills from each module that they have found particularly helpful for their patients. The workshop will offer providers useful ways to conceptualize and use DBT skills in conjunction with other evidence-based practices for adolescents with substance use disorders. The presenters will discuss these skills in the context of different levels of care, including inpatient, residential and outpatient settings.
WORKSHOP OBJECTIVES
Participants will receive an introduction to Dialectical Behavior Therapy (DBT) and learn about the evidence for its effectiveness across multiple clinical populations
Participants will learn about DBT and DBT skills specifically in the context of treating adolescents with substance use disorders
Participants will learn DBT skills to use in clinical practice with this population, and understand how these skills interact with existing evidence-based practices for adolescents with substance use problems
Participants will learn about using different skills in different contexts depending on the treatment setting and stage of treatment
WORKSHOP SCHEDULE
9:00 AM – 11:00 AM – "Skills, Not Pills—The Case for DBT Skills in Adolescent Treatment for Substance Use"
We have applied to the NC Substance Abuse
Professional Practice Board (NCSAPPB) for
approval of 2 substance abuse specific credits.
About the Presenters
Kurt Arsenault is a Licensed Clinical Social Worker and has worked with teens and their families in treatment settings for the past 25 years. After completing his undergraduate degrees in psychology and sociology at the University of Connecticut, Kurt went on to receive his Master's Degree in Social Work at the University of Connecticut School of Social Work. In 2018, Kurt was selected for and completed the University of Connecticut Social Work Fellows Certificate Program in Supervision. Kurt has previously worked in roles including Primary Therapist, Senior Family Therapist, Associate Clinical Director and Clinical Director.
Throughout his career, Kurt has focused on working with youth and families impacted by trauma and struggling with attachment difficulties utilizing a variety of treatment modalities and strengths based approaches towards healing. In working with young people, Kurt focuses on core principles of honesty, authenticity, and the importance of remaining present. Kurt has received extensive training in DBT, TF-CBT, Motivational Interviewing, and Attachment Based Family Therapy, where he worked with model developers at Drexel University to integrate the model into a residential treatment setting. Outside of work, Kurt enjoys reading and being active outdoors with his wife and four children.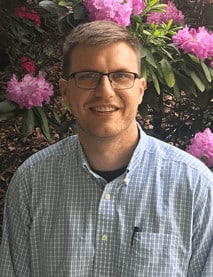 Shane is grateful for the opportunity to return to Red Oak Recovery as Executive Director of the men's campus. Shane is a founding member of the team and helped Red Oak open its doors in 2014. He is passionate about working with young adults and their families. Shane has worked in a variety of treatment settings serving adolescents and young adults with co-occurring substance use and mental health disorders. Most recently, he worked as a clinician in an outpatient program at Duke University Medical Center.
While getting his MSW at UNC-Chapel Hill, Shane was a recipient of the Governor's Institute Scholarship, and he received a fellowship through NAADAC National Minority Fellowship Program for Addiction Counselors. He was a member of the collegiate recovery community at UNC and served for a year as the President of the Carolina Recovery Group. After completing his master's program, Shane supervised the development of a grant-funded initiative to provide peer support services to overdose survivors in Wake County.
Shane believes deeply in a young person's capacity to initiate and sustain long-term recovery from addiction. In his current role, he manages the young adult men's campus and works to ensure that clients and their families receive compassionate, evidence-based treatment.